Detection of Leak-Induced Pipeline Vibrations Using Fiber Optic Distributed Acoustic Sensing
The Fiber Optic Distributed Acoustic Sensing can be installed on a buried or unburied gas and oil pipeline to detect pipeline leakage immediately. The Fiber Optic Distributed Acoustic System continually monitors large spans of pipeline to sense any vibration which accrue due to any leakage or temperature changing on the pipeline. After the detection the alarm send to the operator of the system or to the security and the alarm contain not only leakage alarm, but also the information related to the place of the leakage.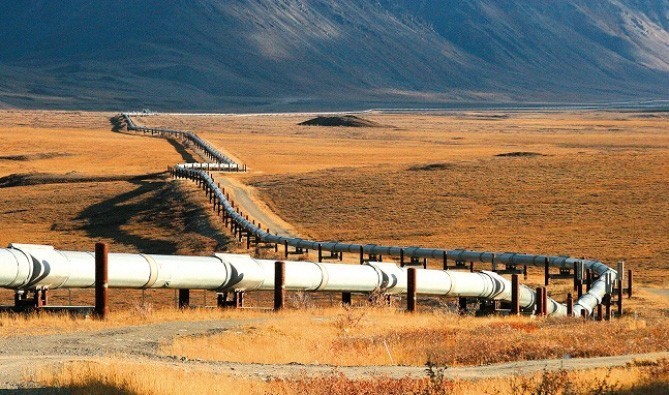 The Fiber Optic Distributed Acoustic detector system can be use in buried and unburied pipelines.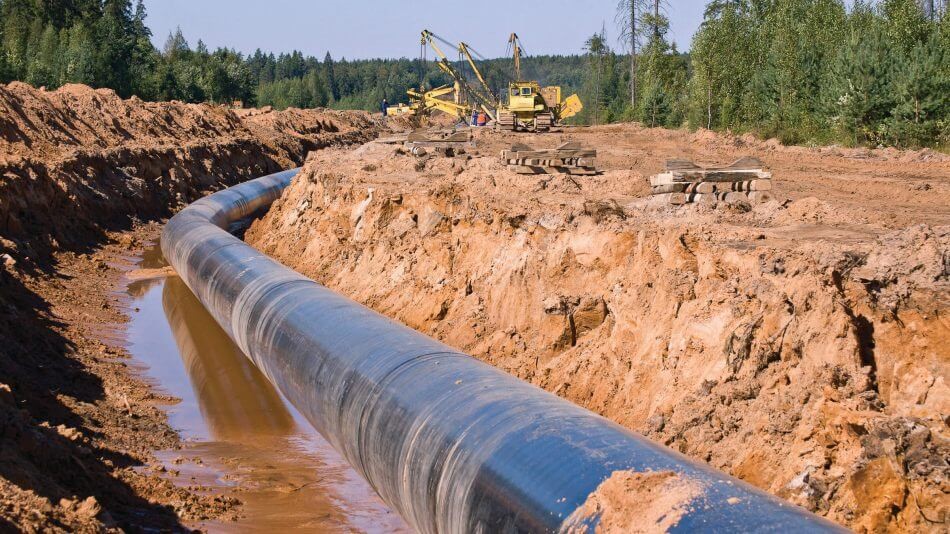 One of the most advantage of the using fiber optic as vibration, temperature and leakage sensing is that it easy to install and low-cost solution especially in long range monitoring.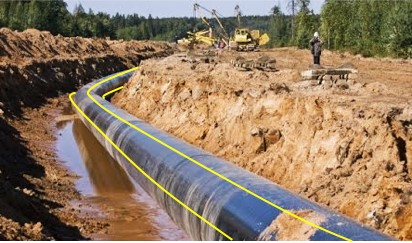 For leakage detection inside the gas pipelines there are two main methods, the first method based on the vibration sensing which happened due to the leaky pipe and the second method is based on the temperature sensing inside the pipe, as consequence of the leakage on the pipe the temperature on the hole decreases and the fiber optic distributed sensor could detected this temperature change.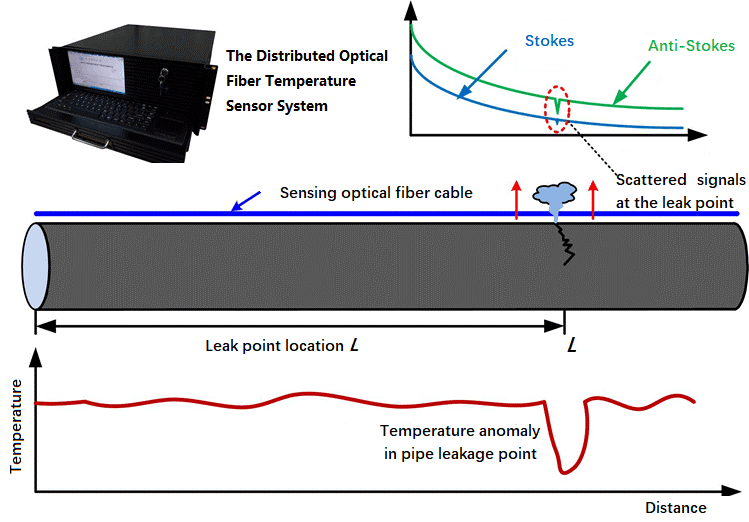 References:
Multi-parameter CBM pipeline safety monitoring system based on optical fiber Sensing, Qing Bai, Wei Yan, Dong Wang, Yu Wang, Xin Liu, etal, Conference: Fiber Optic Sensing and Optical Communication, December 2018.