Distributed Acoustic Sensing
FOTAS TM has different FOTAS products for a variety of usages. Every model has a stronger side for the desired usage area. Our main purpose is to use suitable options for our customers' needs. According to the application areas and application purposes, different models are preferred. There are two main distinctions between models. These are channel counts and detection ranges. Channel differences basically affect security severity. Dual Channel Devices can be resistant to break depending on setup. The detection range differs from the usage type.
FOTAS has no electronic devices and energy needs where the sensing fibers lie. Many users can access it simultaneously through the FOTASTM UI web interface. This UI makes the user watch technical data and graphics. The interface has many features. It can be integrated with CCTV cameras or any other device that the user wants. It has also an adaptation option to email or message services. Hence, if FOTAS detects an alert, it can send an email or messages automatically. Every device has a rack mount chassis and is easy to install. Everything needed for the FOTAS device to work is supplied by Samm Teknoloji.
Besides the applications, every Fotas product can be used in any application. The difference between products is mostly hardware. Difference products are designed to use for different lengths and a variety of applications. While DF-30 has dual ports and can be used for cut resilience applications, SL-50 has a single port but stronger optical components to cover longer differences.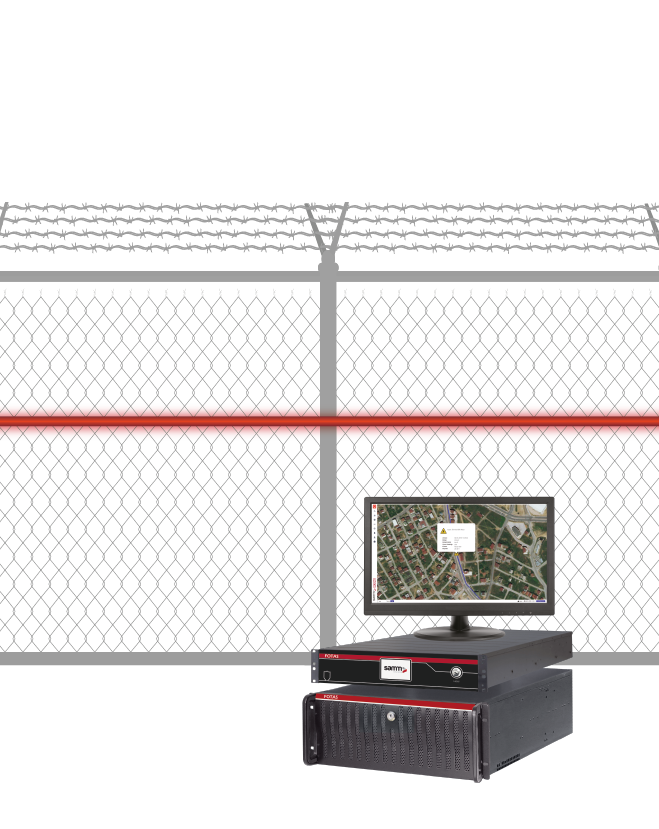 The model covers up to 10 kilometers. SF-10 has a single channel for interrogation. It's an affordable model for up to 10 kilometers of the perimeter. Most basic thus the most reliable model of FOTAS.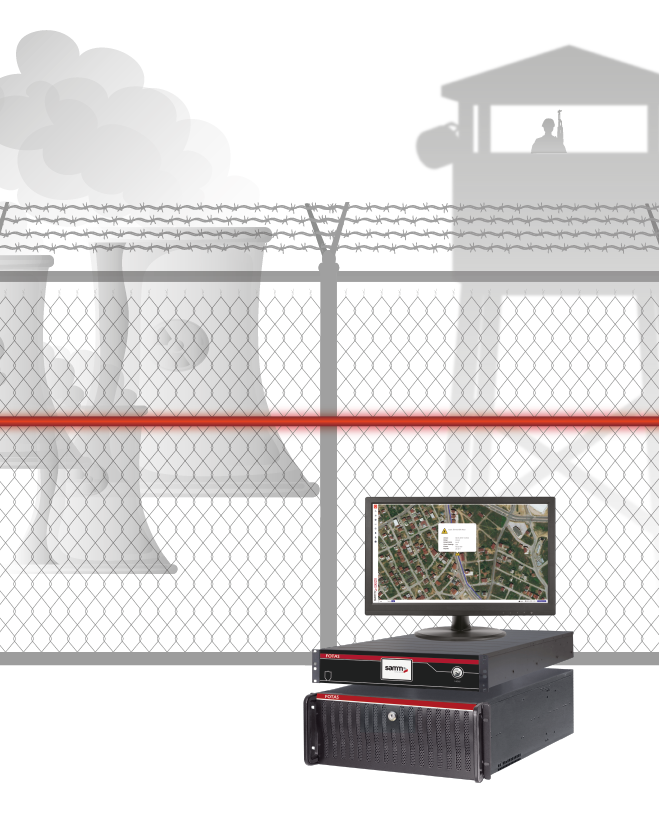 DF-30 has a unique property that makes it different than other models. It has a dual-channel for interrogation which makes them use two optical fibers and become a cut resilience.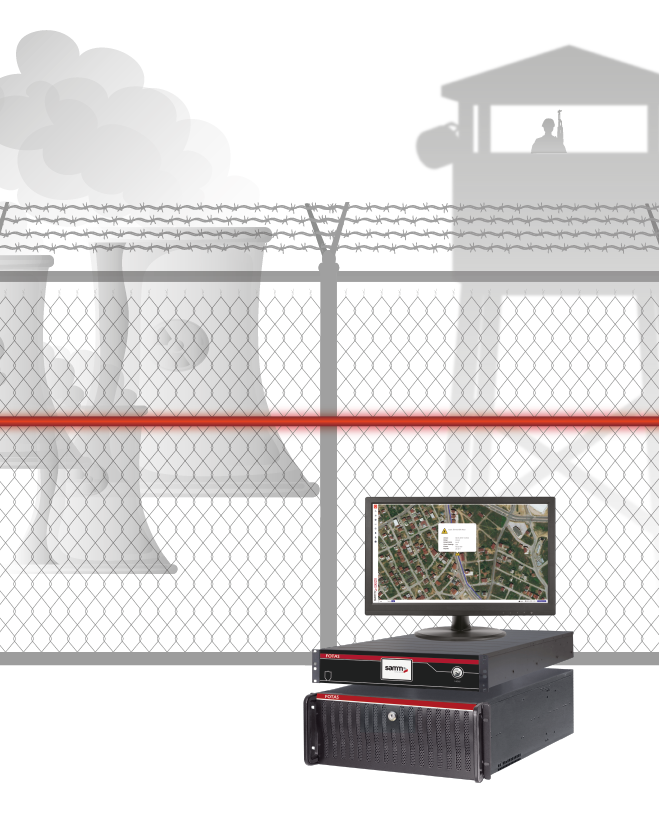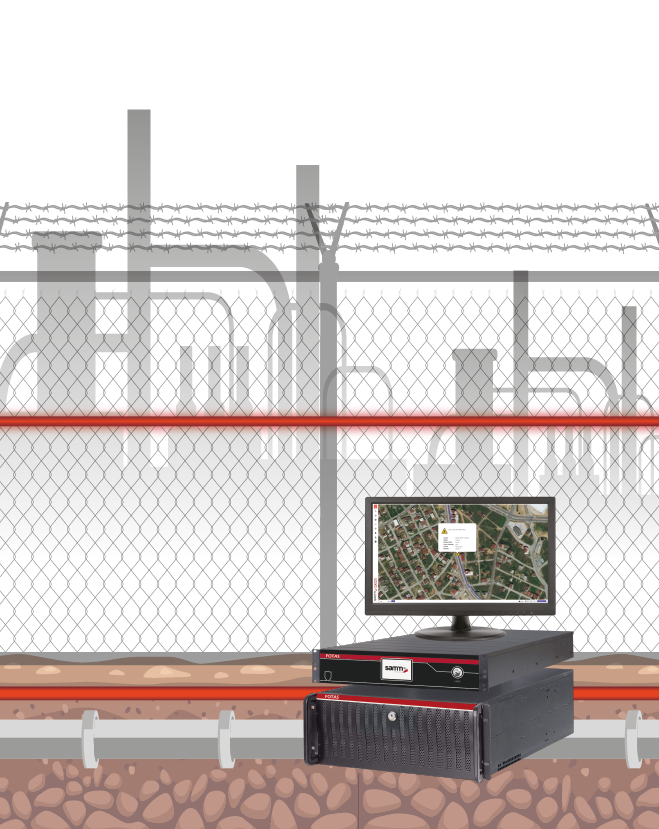 50 kilometers long model for very lengthy applications. Mostly used for Pipeline security. Because of its long intrusion detection range, It is used for pipelines, highways, railways, etc…
Devices
SF-10
DF-30
SL-50
Sensing Distance
Up to 10 km
Up to 2 x 30 km
Up to 50 km
Location Accuracy
4 m
10 m
10 m
Number of Channels
1 Optical Fiber
2 Optical Fiber
1 Optical Fiber
Electricity Requirement
Input voltage: 115/220 VAC 50/60 Hz
Average Power Consumption: ~400 W
Maximum Power Requirement: 675 W
System Interface
Web 2.0 – Mobile Compatible
System Interface
Interegator Unit: 49 cm(19") x 50 cm x 8.9 cm(2U), 8 kg
Processor Unit: 49 cm (19") x 65 cm x 17.8 cm (4U), 20 kg
Work conditions
Fiber Optic Sensor Cable: [-40, 70] °C
Interegator Unit: [0, 60] °C acclimatized environment